If you work for a company that uses scrum, you probably are wondering: What type of scrum board should I use? Physical or digital? What is the best option?
Let's discuss a little bit about the pros and cons between these two types.
What is a scrum board?
The scrum board is a tool used by the scrum team to visualize the progress of the Sprint Backlog.
I highlighted the expression "visualize progress" because that is the main characteristic of the scrum board.
In addition to viewing progress, the scrum board could also show which resources are working on which activities, whether there are impediments or bottlenecks in the sprint delivery.
At the beginning, the Scrum Board was just a physical board, like a white board or a wall where the team placed Post-its or notes representing the tasks in columns classified as: To-Do, Work in progress (WIP) and Completed.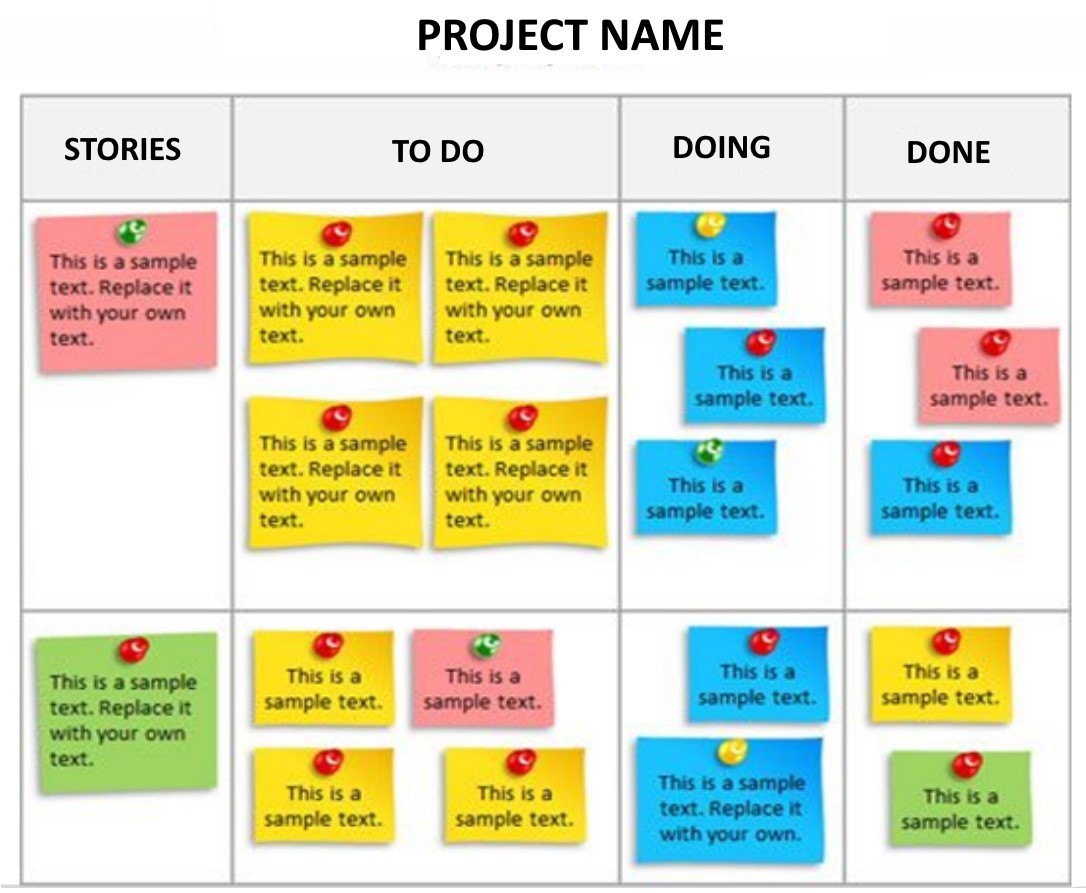 As the job progresses, the card is moved from one column to the next on the board. This allows the team to have a quick update on the progress of the project and 'view' where tasks are at any moment.
These updates to the scrum board usually take place during daily meetings where the team reports on the activities performed.
Nowadays, it is more and more frequent that companies allow their employees to work from home, which makes it difficult for them to attend daily scrum meetings.
In addition, the emergence of automated solutions to control the sprint backlog increased the adoption of the digital scrum board.
But, after all, what is the best way to represent the scrum board: physically or digitally?
Physical scrum board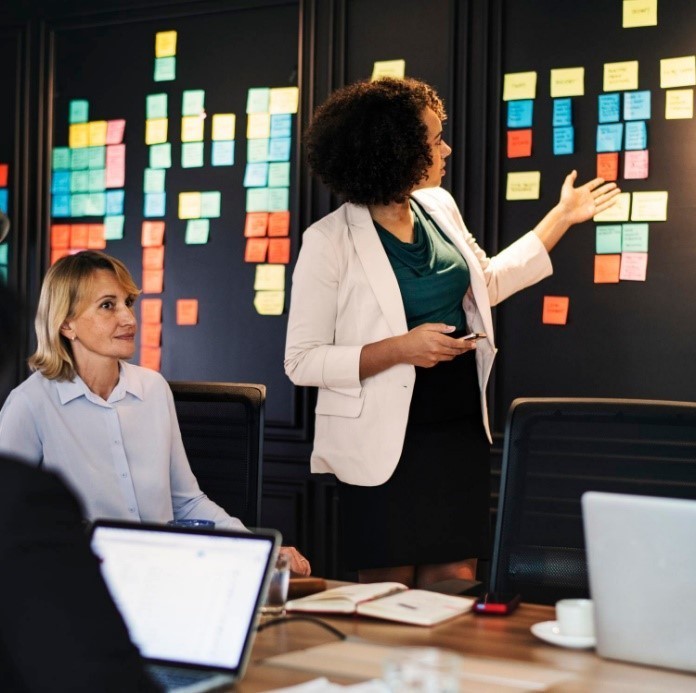 Let's start with the physical, as agile principles recommend that communication be done face to face preferably.
Why should you choose a physical scrum board instead of a digital?
There is a fundamental requirement to choose the physical mode – that your team is working in the same place. In this case, even if your company adopts digital tools to work with the scrum board, you should promote the use of physical scrum boards.
There are many advantages of using physical scrum boards:
Visibility and transparency– Someone said that "a picture is worth a thousand words". Imagine you have an oversized Scrum Board close to the Scrum team, showing To-Do, ongoing and completed activities, where everyone is informed of the project's progress at any time. It is easy for any stakeholder to understand the progress of the project just by looking at this board and nobody on the team needs to be disturbed to give this information.
Efficiency – Daily meetings greatly increase your efficiency if the team is in front of a physical scrum board. The team can immediately see the effect of the changes and allows for more in-depth discussions about planning. Another important factor is the role of the scrum board as a information radiator. Even people that are not directly involved in handling the board will have access to the information by visual appeal.
Ease of use – This is easy to explain. To create a scrum board, you just need a clean wall, a scotch tape and small pieces of paper. Place four large vertical strips with the adhesive tape. You will have three columns where you will identify the tasks: to do; ongoing, completed. Then just identify the activities on each piece of paper and put it in the appropriate column. No training, no special equipment, no other tool… that's it. Easy and efficiently.
Now, let's take a look on a digital scrum board.
Digital scrum board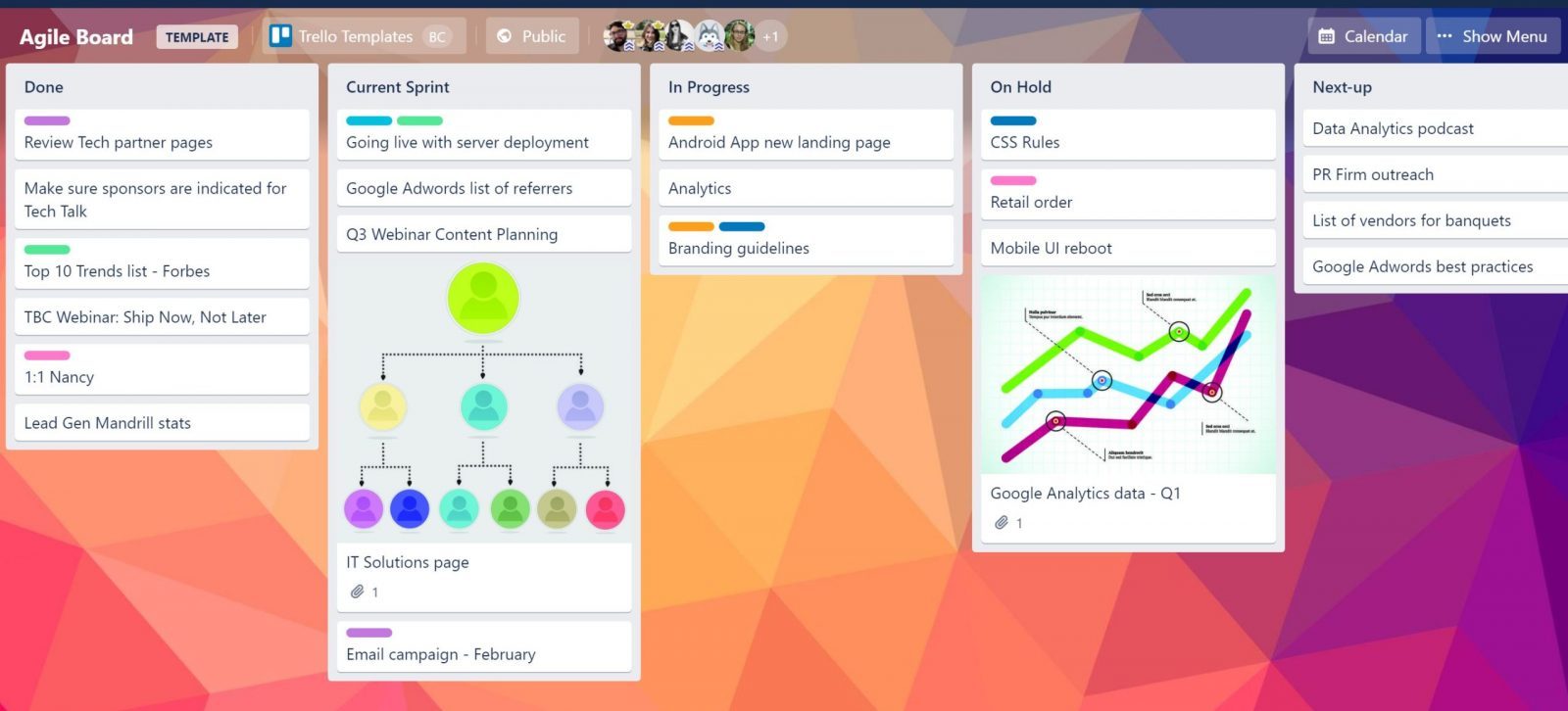 I usually say that automating a process should only happen when this process is already mature. The same goes for the use of the scrum board. Before thinking about using a digital scrum board, make sure that your team is already mature with the process of reporting on the physical model.
The biggest difficulty in using the physical scrum board is precisely to have your scrum team co-located physically. But this is not the only one. Here are some advantages of using a digital scrum board:
Working with remote resources – Needless to say, if your Scrum team is distributed remotely, you will not be able to use a physical Scrum Board. Even if your team is co-located, you can still have resources that frequently do home office. In this case your best option is the digital scrum board.
Tracking historical information and integration with another tool – Mature scrum teams are more productive if they have integrated tools. This allows teams to not waste time on jumping from one tool to another. Another point is the keep historical data from previous tasks/projects. During the planning phase, these data are extremely helpful. All this is possible if you have a digital scrum board.
Too much user stories or tasks – The more your sprint or the number of activities to manage, the more you need to adopt a digital scrum board. Imagine that you have to manipulate hundreds and hundreds of Post-its on your scrum board avoiding them from falling or mixing? Imagine what a mess if you have to work with a huge amount of sticky papers in a small space on your scrum board… it doesn't work.
Conclusion
Choose what fits best for you …. As usual, there is no 'one-size fits all' solution.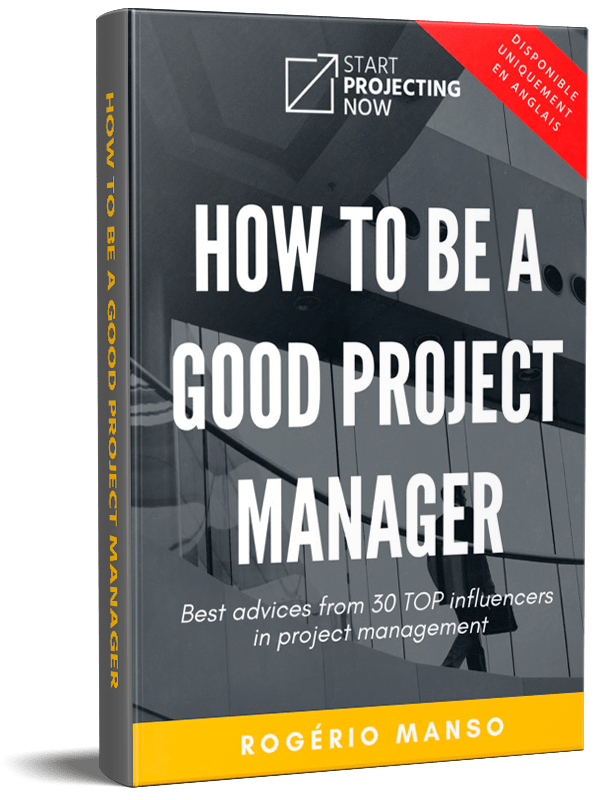 Download your FREE ebook 'HOW TO BE A GOOD PROJECT MANAGER'
Best advices from 30 TOP influencers in project management