OFFICIAL EXIN TRAINING
AGILE SCRUM FOUNDATION CERTIFICATION COURSE
In this course, you will master the fundamentals of Agile Scrum and be prepared to pass the Agile Scrum Foundation exam
The exam EXIN Agile Scrum Foundation is part of the EXIN Agile Scrum qualification program and has been developed in cooperation with international experts in the field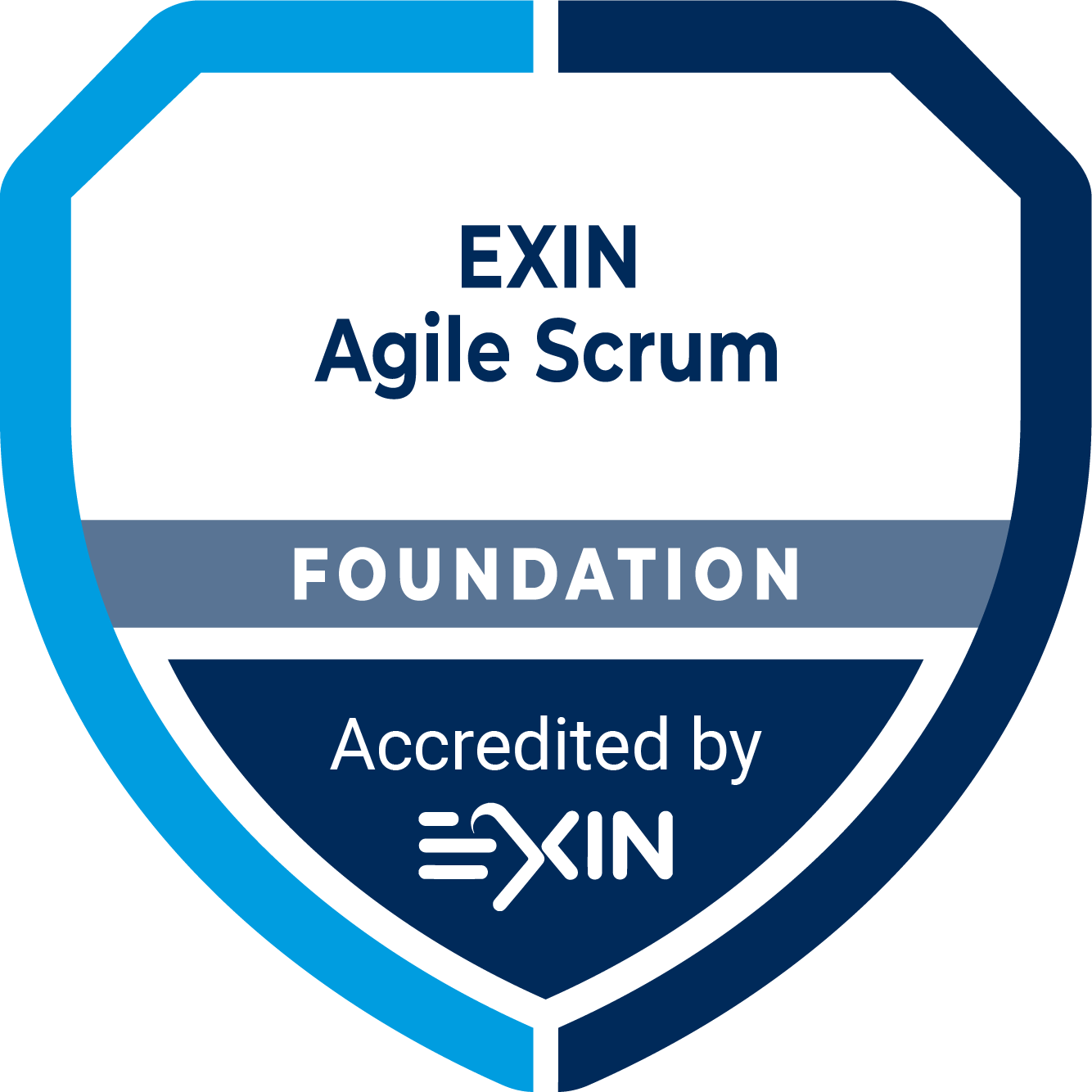 Video content
more than 05 hours of full-HD video content
Exam simulation
3 practice tests with 140 questions to prepare you to ASF exam
Certified course worldwide
Certified course by EXIN and recognized worldwide
Certified instructor
Instructor certified PMP, Scrum Master with MBA and Master in Project Management
What this course is about?
AGILE SCRUM FOUNDATION CERTIFICATION COURSE
EXIN Agile Scrum Foundation certificate a candidate's fundamental knowledge on Agile and Scrum frameworks.
The course focuses on understanding the true meaning of Agile and Scrum in a direct and consistent manner and analyzes the types of projects that it can work on and where it cannot. This knowledge will help you find your way in the real world of your daily projects.
The course is a comprehensive guide to the basic structure of Scrum, based on the Scrum Guide. It covers all Scrum roles and responsibilities, events and artifacts with a short section on the Scrum scale. In addition, you will learn some of the most important practices and techniques in Agile, such as Test-Driven Development, DSDM, Kanban and ScrumBan.
This course is recommended for everyone who works with agile projects and, most importantly, for those looking to obtain the scrum master certification
At the end of this course, students will be prepared to take the Agile Scrum Foundation Certification exam.
WHO SHOULD ATTEND THIS COURSE
This course is suitable for all professionals looking to keep their knowledge up to date with the latest developments in the fields of IT and Project Management, particularly those leading or participating in projects.
In particular, the certification is suitable for professionals working in the areas of:
•    Project Management
•    Software development
•    IT Service Management
•    Business Management
This certification is highly recommended before starting a Scrum project.
Agile Way of Thinking
Concepts of Agile and Scrum
•    Recognize how adaptation to an Agile environment works
•    Recognize how Agility brings predictability and flexibility
•    Describe the Agile Manifesto
•    Recognize parts of the Agile framework such as Pair Programming, Test Driven Development, Continuous Integration, Continuous Refactoring and Collective Code Ownership
Scrum practices
Scrum roles
•    Explain the Product Owner role
•    Explain the Scrum Master role
•    Explain the Development Team role
•    Recognize the role of a traditional Project Manager
Scrum events
•    Explain the characteristics of time-boxed events
•    Explain the characteristics of Sprints
•    Explain the characteristics of the Daily Scrum
•    Explain the characteristics of the Sprint Review and the Sprint Retrospective
The importance of the backlog
•    Explain the characteristics of a good Product and Sprint Backlog
•    Recognize good User Stories and Backlog Items
•    Explain how to refine the Product Backlog Items
Definition of Done
•    Explain the importance of a good Definition of Done
Scrum Planning and Estimation
Scrum planning•    Explain what happens during Sprint Planning meetings
•    Understand the rituals and the importance of the Daily Scrum
•    Understand how to determine the duration of a Sprint
Scrum estimation•    Explain estimation techniques: Planning Poker, Triangulation and Affinity Estimation
•    Understand how to compute estimates using Ideal Days or Story Points
•    Understand how Backlog Items are ordered
Monitoring Scrum Projects
Scrum monitoring
•    Understand Burn-Down charts
•    Understand how to monitor Sprint progress
•    Understand how to compute the velocity of the Team
•    Understand Kanban boards
•    Understand the concept and value of Information Radiators
Advanced Scrum Concepts
Scrum in different situations
•    Recognize how to apply Scrum in large, complex projects
•    Recognize how to apply Scrum with distributed teams
•    Understand different types of contracts in Scrum
•    Understand how to create an Agile workspace
PREREQUISITES:
There are no prerequisites for this course.
ABOUT THE CERTIFICATION EXAM
The certification exam fee is NOT included in this course. You will get all instructions on how to buy your voucher in this course.
REQUIREMENTS FOR CERTIFICATION:
There are no formal prerequisites, but it is highly recommended that the participant has completed Agile Scrum Foundation training.
EXAMINATION DETAILS: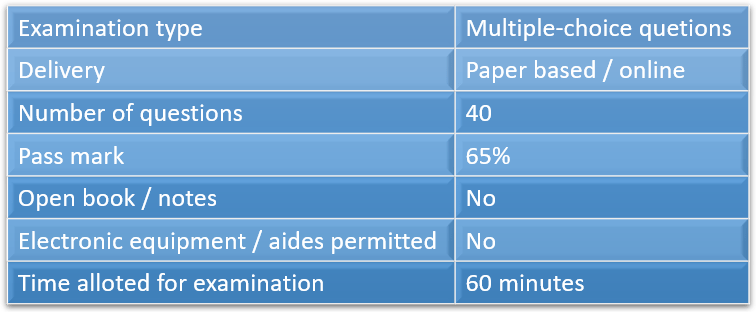 This course is accredited by: EXIN
ABOUT EXIN
EXIN is a leading independent exam- and certification institute, having certified millions of professionals in the digital domain. EXIN has over 1000 accredited partners in more than 165 countries worldwide
EXIN certifies professionals and offers a wide range of exams in the rapidly-changing field of IT qualifications.
It continually innovates by developing exams in-house, both independently and with partners, to enrich its portfolio and broaden the scope of the exams offered. EXIN also accredits partners to be able to train and offer exams to professionals.
Learn more about Exin at www.exin.com
EXIN AGILE SCRUM QUALIFICATION PROGRAM
The exam EXIN Agile Scrum Foundation is part of the EXIN Agile Scrum qualification program and has been developed in cooperation with international experts in the field.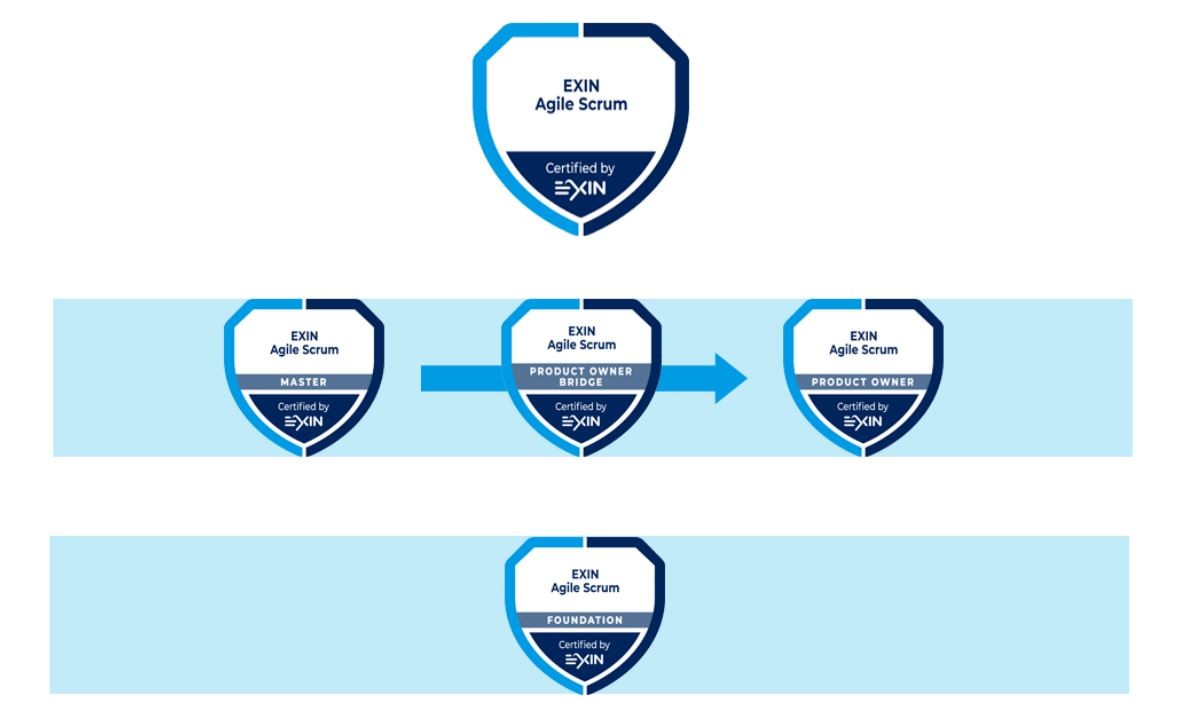 There's any practice test?
Yes, there are 03 practice tests with 40 questions each. Two of them will be supervised and corrected by the instructor during the training. One last could be used by students to reinforce their knowledge before the exam.
What certification will I receive after completing the training?
Upon successful completion of the training you will receive all instructions on purchasing the exam voucher. Once you pass the exam, you will receive an Agile Scrum Foundation certification from EXIN.
What equipments I need to access the training?
Minimum OS:
•    Mac OS X with Mac OS 10.10 and higher
•    Windows 7 and higher
Mac OS, Windows OS or Chrome OS computer with:
•    5 GHz Dual Core Intel Core i5 and higher desktop CPU
Internet speed: Preferably 512 Kbps or higher
Headset, speakers and microphone
Who is the instructor?
Rogerio Manso is a project manager with more than 20 years of experience.
He has a Master in Project Management by École Superieur de Gestion au Quebec.
He is certified Scrum Master, Project Management Professional. He is teaching project management for more than 15 years.
How certification testing works?
The exam lasts 60 minutes and the student must correctly answer at least 26 of the 40 questions (65% or more). The exam is performed remotely and monitored by an independent company. All certification exam instructions will be provided during training.
How to get refund if I may not be able to attend the class?
Any request received one week prior to the class will get the refund (which will include course fee, exam fee and taxes) minus processing fee (10%). After this period no refund will be issued on any request.
STEP 01
ADD COURSE TO CART
Use the discount coupon if you have any
STEP 02
MAKE YOUR PURCHASE WITH PAYPAL
you don't need a paypal account. You can make your purchase with your credit or debit card
STEP 03
AFTER PAYMENT, CLICK ON THE BUTTON
BELOW TO RETURN TO THE INITIAL PURCHASE PAGE
this is very important
STEP 04
COMPLETE YOUR REGISTRATION
enter your name, email, order number and submit registration
STEP 05
YOU WILL RECEIVE A CONFIRMATION EMAIL
after this step, your purchase will be completed. Then you will receive our messages with the essential information about your training
WHAT IS THE INVESTMENT
FOR THIS ACHIEVEMENT?