So you want to be a project manager? It is a great career choice with many opportunities. Starting a career in project management is challenging but rewarding.
The problem is that most people who are starting a career… and even those who are already working… make serious mistakes that will compromise the success of their journey.
There are three things that you must understand and learn before starting a career in project management domain.
Find out about careers in project management
A career in project management is no different from any other professional career.
You need to know what options are available in the job market and what is the best way to achieve them. In the field of project management there are several functions that range from a basic level to a super advanced level in project management.
Obviously, if you are just starting out in your career, you should look for job opportunities that require a basic knowledge and little (if any) experience in project management.
The advice I give you is to look for opportunities as a project controller.
Also known as PCO (project control officer), this professional is recognized by a great knowledge of the fundamentals of project management and master some project management tool. The PCO is responsible for monitoring and controlling project activities in cooperation with the project manager.
If you want to start working as a PCO, here are some tips:
Research the different job options available as a project control officer
Look for opportunities that require a minimal amount of experience in project management
Identify your gaps related to the requirements. What do you need to learn or improve to answer about 80% of the job requirements?
Be prepared to be interviewed and demonstrate your skills
Never give up. Starting a career is like a marathon, not a sprint.
The main skills needed to work in project management
There are some key skills that are essential when starting a career in project management. You can classify these skills in hard and soft skills.
Hard skills
Knowledge of project management techniques

– there are many project management techniques that you can apply to your project. You need to understand what the best technique and the strategy is to deliver your project.
Knowledge of project planning and scheduling

– Creating a project schedule with specific deadlines for each task allows team members to be aware of the work that is expected of them and keeps everyone on track. A project plan should answer the following questions (remember the 4W): What is being done? Why is it being done? Who is doing it? When will it be done?
Knowledge of project control and monitoring

– Know the different types of project control tools and be able to apply them to your project. Be able to measure project progress, identify risks, and take corrective action when necessary.
Knowledge of project management tools

– Project management tools assist the project manager or the team in organizing and managing their projects and tasks effectively. The term usually refers to project management software, but could also refers to any other software that help you managing your activities, i.e. Excel.
Economic and financial skills

– It is important to be able to understand the financial aspects of the project and make decisions accordingly.
Soft skills
Ability to think critically

 – Critical thinking is a skill that is necessary for success in the field of project management. By being able to think critically, you will be able to make better decisions and get the most out of your projects.
Problem solving skills

– Problem solving is essential for project managers to handle the various issues that come up on a daily basis. By thinking creatively and using strong analytical skills, you can come up with effective solutions. problem solving skill allows you to approach problems from a different perspective, which can help you come up with more effective solutions.
Creativity

– As a project manager, you need to think not only of your project, but also of the bigger picture of the environment where your project is running. This means that you need to be able to generate new and innovative ideas. Creativity is important for project managers because it allows them to think outside the box and come up with solutions that are not usually considered.
Strong communication and interpersonal skills

– Being able to effectively communicate with clients, team members, and other stakeholders is essential for success in project management. This is because project managers have to be able to work well with a variety of people and manage multiple tasks simultaneously
Teamwork

– as a project manager, your success depends on assembling a team that can work together efficiently to meet deadlines.
The Work of a Project Manager
Project managers are responsible for ensuring that the project is completed successfully, from start to finish. They are in charge of planning, executing, and monitoring the project, as well as ensuring that it stays on track budget-wise. If the project is unsuccessful, the project manager is typically the one held accountable.
The responsibilities of a project manager include facilitating, managing, problem-solving, and translating business needs into actionable plans for teams. In order to be successful, project managers need to be able to communicate effectively with a variety of stakeholders.
They need to be able to manage resources effectively, and they need to be able to stay organized. Additionally, project managers need to have a strong work ethic and be able to stay up to date on industry trends.
Some good practices are adopted by great project managers
Stop micromanaging

– There is no one-size-fits-all answer when it comes to avoiding micromanagement, as the best approach for each individual will vary. A great project manager let employees work autonomously, encourage collaboration and teamwork, allow employees to make mistakes and respect employee's autonomy
Set your priorities

– Different priorities are always present throughout a project, and it takes a skilled manager to identify and work around any potential issues, in order to ensure that the project is completed on time.Keep a clear schedule – One of the most common mistakes made by inexperienced project managers is assuming that they know better than the team and end up making changes to the project plan without first consulting with those who will be impacted. Schedules should be kept as clear as possible so that everyone knows what is expected of them.

Be organized

– Being organized can help you manage your time and stay on track with your projects. By keeping track of what you have done and what you still need to do, you can better manage your project timeline and avoid any potential delays. Additionally, being organized can help you stay focused on your goals and objectives, which can lead to better results.
Understanding psychology

– Understanding project management from a psychological perspective is important for anyone considering a career in this field. It is important to understand how people think and behave when working on projects, as this will help you to create successful projects.
Develop problem-solving skills

– Project management is a field that requires great problem-solving skills. Many of the skills required for project management can be learned through experience, but some may require formal education. Regardless of your educational background, it is important to have strong problem-solving skills if you want to succeed in the project management field.
Improve your leadership skills

– Project management is a field that requires strong leadership skills. A successful career in project management requires the ability to motivate and lead a team of individuals to achieve common goals. You need to be able to establish and maintain effective working relationships with team members and stakeholders.
If you want to know to be a great project manager, I invite you to free download the e-book "How to be a good project manager"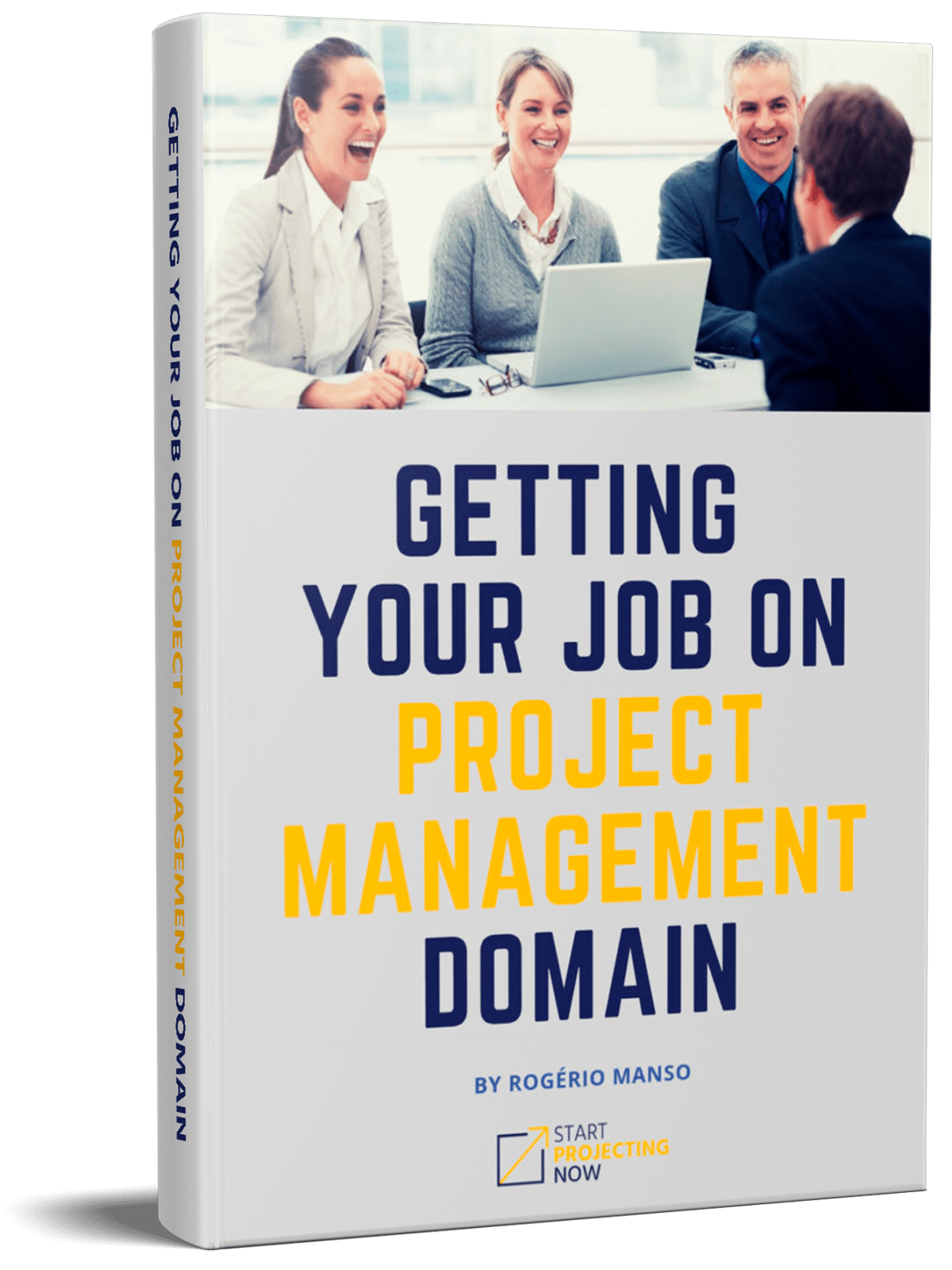 Download your free ebook 'Getting your job on Project Management domain'.