This week, I am honored to share an article from Dr. Mike Clayton published on his website onlinepmcourses.com addressing 13 reasons to start a project management career.
Dr. Clayton is a worldwide authority on project management. He's one of the TOP project management influencers and he's author of 13 best-selling books about project management.
I had the satisfaction to have Dr. Clayton as one of the authors of my ebook "How to be a good project manager" where he shared his advice.
I strongly recommend you download for free this ebook.
I hope you enjoy this article and make your decision to join us on project management industry.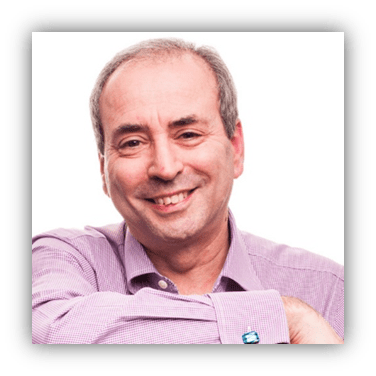 13 reasons to take up a project management career
Why should you choose a Project Management career? This seems a foolish question to ask. Especially as my audience is probably made up of project managers and aspiring project managers.
Project management is a well-paid professional skill (Reason 1). It offers substantial status (Reason 2). And for many people, its main attraction is the pleasure of knowing that, by delivering projects effectively and efficiently, we create the assets and changes that drive growth and prosperity (Reason 3).
But is there a Demand that Makes a Project Management Career Attractive?
Some recent Project Management statistics underline that Project Management is a great career choice. Back in Spring 2016, the Association for Project Management (APM) reported in their quarterly journal, 'Project'*, that:
"15.7 million new project management roles will be created world-wide, between 2010 and 2020."
There is no reason to think that this rate of production – 1.5 million jobs a year – will slow.
A year later, in 2017, the Project Management Institute (PMI) 2017 published a 10-year forecast report, 'Job Growth and the Talent Gap, 2017-2027'. This has the remarkable forecast that:
"By 2027, employers will need 87.7 million individuals working in project management-oriented roles." (Reason 4)
Indeed, I have been looking at Jerry Ihejirika's blog, in which he talks about the importance of promoting Project Management in Africa. He says:
"There's still a low level of awareness of the project management education and profession in Africa. The governments and many organizations in Africa are yet to understand the value of project management."
I agree with Jerry: this needs to change, and it will change. The potential of Africa and Africans seems to me to remain largely untapped. This will create many more project management jobs, and hopefully as strong a project management community as elsewhere.
And then there is the pressure from the industry…
"Organizations that invest in project management waste 13 times less money because their strategic initiatives are completed more successfully."
So that's it then…
Job done end of article.
Or is it?
I still think of myself as a project manager. However, the truth is that I have not managed a 'proper' project for years. So what use is it to me? I have been wondering.
The mental block that I had for a long time was that it all seemed too obvious. My Project Management skills are self-evidently essential. But then, surely, that is the point.
A Project Management Career as a Platform
You may not choose to be a Project Manager for your whole career. I didn't. But a Project Management career is an exceptional platform for whatever you choose to do next (Reason 5). This may be:
Developing deeper project and program delivery skills
Moving out of your organization into a contracting, consulting, or interim career
Focusing on related disciplines like risk management or stakeholder engagement
Stepping up to PMO or project or program director roles
Or stepping further upwards into business leadership roles
Applying your project skills to other areas like training, coaching, or writing
Building a portfolio career based on applying your PM skills in multiple ways (my path)
Moving away, into other areas of business, public service, or voluntary work
When I think of all of my experiences as an active Project Manager, I can see that it was a phenomenal platform for learning almost everything I apply daily in my work.
Building a Business
Consequently, I built my whole business on the foundation of skills I gained as a project manager.  This is because the skills of Project Management are eminently transferable to other professional and social contexts.  I have used my experiences as a foundation for
Training people in project management (Reason 6), and
Writing books and articles on the subject (Reason 7).
But also, my experiences in project management gave me my understanding of:
Team leadership (Reason 8),
Communication and influence (Reason 9),
Personal effectiveness (Reason 10), and
The management of change (Reason 11).
So, clearly, a Project Management career will give you the chance to learn, practice, and hone to a huge breadth of workplace skills.
How We Do Things
Project Management hasn't just given me skills: it has influenced my attitudes to everything. I approach pretty much anything I do with a project management mindset. I fundamentally believe that this makes the dominant contribution to my:
Productivity,
Effectiveness, and therefore
Success (Reason 12).
Project Management is not a business skill, it is not a professional skill, it is not a workplace skill. Project Management is a life skill.
Project Management is a life skill.
I have been busy observing the ever-increasing number of managers, supervisors, and staff members who manage projects in their workplace. While doing this, I was neglecting the reality that we need to manage projects in all areas of our lives (Reason 13).
So, perhaps there is a huge potential market for OnlinePMCourses among people who have no desire to be workplace Project Managers, let alone to have a Project Management career.
Maybe you'll want to ask yourself the question: 'will I make a good Project Manager?' Happily, we have an article that addresses exactly this question, called: 'Will You Make a Good Project Manager?' Why not check it out?
Openness to Project Management
I have always found that the participants on my courses are very open to project management methods. They are also familiar with its core ideas. This is even when they have no prior training and don't know the jargon.
These people seem to prove the point. We learn to manage projects at a young age, because our lives are full of projects. What we need to do is to formalize some of that learning, so we can continue to get better at it. In which case, maybe you'll like 'Ten Revealing Questions to Ask to Find the Right Project Management Course'.
Summary of the 13 Reasons to take up a Project Management Career
Here are the 13 reasons I have listed:
Project management is a well-paid professional skill
…that offers substantial professional and social status
Project Managers create the assets and changes that drive growth and prosperity
So, there is a huge and growing demand for Project Managers
A Project Management career is an exceptional platform for whatever you choose to do next
You can use your skills to train others
And they give you material for writing books and articles
You will learn fundamental and valuable skills like Team Leadership,
Also, communication and influence
You'll develop high levels of personal effectiveness
And you'll learn skills in the management of change
Project Management can make you more productive, effective, and therefore, successful
We need to manage projects in all areas of our lives
So, Are you Ready?
So, there you have it. I have offered you thirteen reasons to pursue a Project Management career. For me, the case has been compelling for many years.
I enjoyed being a Project manager. And I enjoy training Project Managers. And I enjoy writing and speaking about Project Management. It is a rich and fulfilling career.
About Dr. Mike Clayton
Dr Mike Clayton is one of the most successful and in-demand project management trainers in the UK. He is author of 13 best-selling books, including four about project management. He is also a prolific blogger and contributor to ProjectManager.com and Project, the journal of the Association for Project Management. Between 1990 and 2002, Mike was a successful project manager, leading large project teams and delivering complex projects. In 2016, Mike launched OnlinePMCourses
You can follow Dr. Clayton on his social links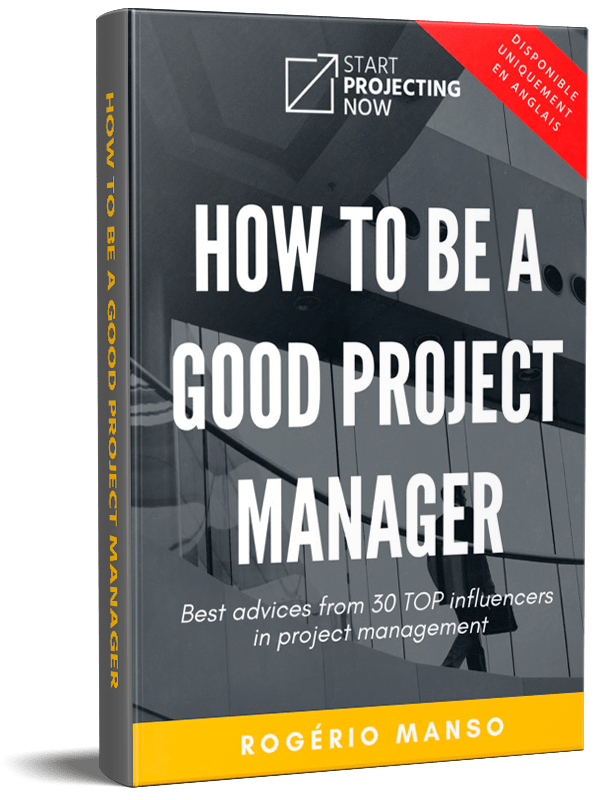 Download your FREE ebook 'HOW TO BE A GOOD PROJECT MANAGER'
Best advices from 30 TOP influencers in project management