During PMI 2019 Global Conference, PMI celebrated its 50th anniversary and introduced its new logo. The project management community, used to the old version for over 50 years, has triggered several discussions about the message conveyed with the arrival of the new design.
Learn more about it in this article.
A NEW LOGO AFTER 50 YEARS
Last weekend took place in Philadelphia the PMI Global Conference 2019. This annual event brings together project management professionals from around the world to share their experiences and to be updated on what is happening in project management.
During this event, PMI awarded several companies and professionals recognizing the best project of the year, the best PMI chapter and the best PMO among others.
This year, the PMI celebrated its 50th anniversary and launched its new logo for the coming years

Aligned with this logo, all PMI chapters will also adopt a customized version changing the right-lower icon by their own symbol. See some examples:
The project management community, used to the old version for over 50 years, has triggered several discussions about the message conveyed with the arrival of the new design.
It is made up of symbols that have different meanings.

Collaboration
We can't do it alone. Whether it's partnering with a colleague, client, company or non-profit organization, each of us brings something unique to the table. And we are made stronger when we work together.

Determination
Sometimes projects go according to plan. Most of the time, not. Perseverance is needed to complete any project and successfully deliver outcomes that make a difference in the world.

Change
Disruption isn't new – it's constant. Learning how to navigate change is inherent to our growth and challenges us to continuously evolve. Greater challenges bring greater satisfaction in giving back.

Innovation
New ideas. New products. New methods. Constant transformation is what helps us tackle new problems and find fresh solutions. We know that the world isn't one-size-fits-all. We bring new takes on everyday things to constantly move forward and make life better across the world.

Teamwork
Projects are delivered by people, but winning projects are delivered by the team. Project delivery relies on team players and people who contribute added value to my project, making the team stronger.

Outcomes
We celebrate not just the process, but the positive impact that projects around the world make on society. We're changing the world – for the better – one project at a time.

Growth
Change and transformation, while at times unfamiliar, spur progress. Whether it is skill development or organizational expansion, growth brings new opportunities into our economy and contributes to the greater good.

Vision
This can mean being unconventional. It can mean coming up with new ideas to solve new challenges. It's about perspective, seeing the big picture, and the ability to create solutions for now that are sustainable for generations to come.

Community
The people that are part of our world make it what it is today. Our community is one of our most valuable assets. We celebrate it and keep it going by welcoming all who wish to join us to make the world a better place.
LET`S FOCUS ON WHAT NEEDS TO BE FOCUSED
Despite the great controversy over the design and colour of the new logo, the most important thing is that PMI is changing. There will never be unanimity about a logo's design, but there should be unanimity about the need to evaluate and adapt your skills to new trends.
Like all change, there will be objections and support among all stakeholders. But, let's focus on what needs to be focused.
The biggest change IS NOT in their logo, but in their vision about the future of the project management.
PMI community should also change their minds to adapt to this new reality. If you are managing projects for more than 10 years and are still using the same tools, methods and practices …. I have bad news for you. You are obsolete! YOU MUST CHANGE!
PMBok is changing every 2 to3 years in order to update its best practices to the market, but there are still some project managers using old versions on their projects.
Organizations know that in order to maintain competitive advantage and market leadership, they need to continue to add value to their projects. YOU as a project manager should understand this and work on helping your team to deliver value faster.
CHANGE MANAGEMENT – BETTER LATE THAN NEVER
PMI took 50 years to change its logo. It's too long for an institution focused on project management.
But it's better to be late than never.
I personally didn't like the new logo. Why the PMI did not run a survey to choose the new logo?
But who cares?
For me, the most important thing is that PMI changes and changes for the better. This is what I want and this is what I will collaborate for.
Companies are changing, people are changing, the world economy is changing, project management is changing … PMI MUST CHANGE TOO whether you like or not its new logo.
So, let's collaborate with this new PMI and add tons of value to our projects.
Don't waste your time discussing about icons and draws.
 What do you think about the new PMI logo?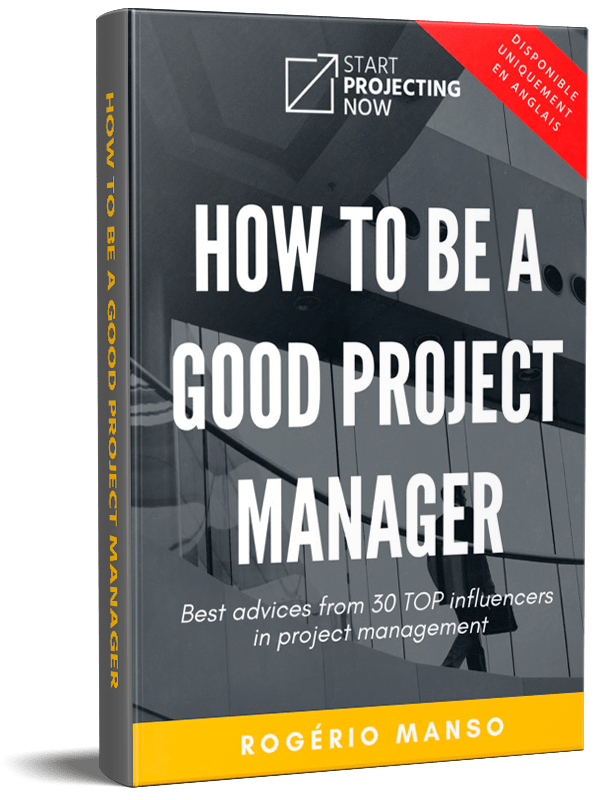 Download your FREE ebook 'HOW TO BE A GOOD PROJECT MANAGER'
Best advices from 30 TOP influencers in project management