Would you be able to list any profession that can work in any professional segment and anywhere in the world?
There are not many professions that meet this requirement. You may be thinking of being an electrician, or a plumber perhaps.
These are called universal professions, which means that no matter where you are living, you can work on this if you have the necessary knowledge.
The same is not the case with lawyers, doctors, and engineers. You must have a recognized university degree in your area of work. Furthermore, these are specific professions that must obey the rules and regulations of different countries and organizations.
But there is a profession that is independent of where you are and regardless of the market segment in which you are operating, you will always need a professional.
This is the project manager.
Project managers work in any area of ​​knowledge … health, education, security, technology, government, engineering, teaching, marketing, sales … etc.
Show me an area of ​​knowledge and I will tell you that there is a need for a project manager.
Do you know why?
Simple … because in any area of ​​knowledge you need to develop projects to turn ideas into realities. It is the project manager the one responsible for the success of these projects.
I am sure that you know someone that is a project manager or at least heard about this role. Maybe you should be wondering:
 How to become a project manager?
I will show you 03 paths to start a career in project management.
1. STARTING FROM SCRATCH
If you have no information about what a project management is, or how to become a project manager, this is the step by step to follow 
Start taking a project management course. This will allow you to understand what project management is and what a project manager do.
Master a project management tool. Like any other profession, you need to master the main tools in project management. I would like to suggest to start with MS-Project, Jira or Trello.
Get certified in project management. There are many project management certifications that will open the doors in the job market. Take a look at this article where I explain some of them.
Join a PMI chapter. Find a PMI chapter in/near your city and become an associated. You can find a chapter near you at PMI.org
Increase your professional network. You need to know project management professionals, learn with them, network with them….. if you want to be an eagle, don't live with chickens.
Learn about the project management job market. The job market in project management has special characteristics in each area of knowledge, in each region and in each country. Research which companies, professional organizations, recruiters are offering job openings in project management.
Volunteer in project management. Working as a volunteer in any organization is the best way to learn and start working on project management. In addition, you do a good action to your community.
Keep learning and become a good project manager. As in any profession, you need to keep learning and improving your skills. If you stop doing this, someone will get your job soon.
2. STARTING FROM AN UNIVERSITY OR PROJECT MANAGEMENT COURSE
In fact, the only difference between this path and the other starting from scratch is that you don't need to do any project management training.
If you have just finished a university or a project management course, you should know what a project and project management is.
If your course did not teach the basics of project management, then follow in the footsteps of those starting from scratch.
3. IT IS YOUR FIRST JOB
This is the most challenging path as you will have to develop skills while working as a project manager.
This situation is quite common in companies that promote specialists to manage projects without having the fundamental knowledge in project management.
This path is also very similar to the one that starts from scratch.
The difference is that you are already employed and do not need to gain experience doing volunteer work.
But this does not mean that you are also unable to devote a few hours of your time to volunteer work in your community.
The flow below shows the 03 ways to start a career in project management.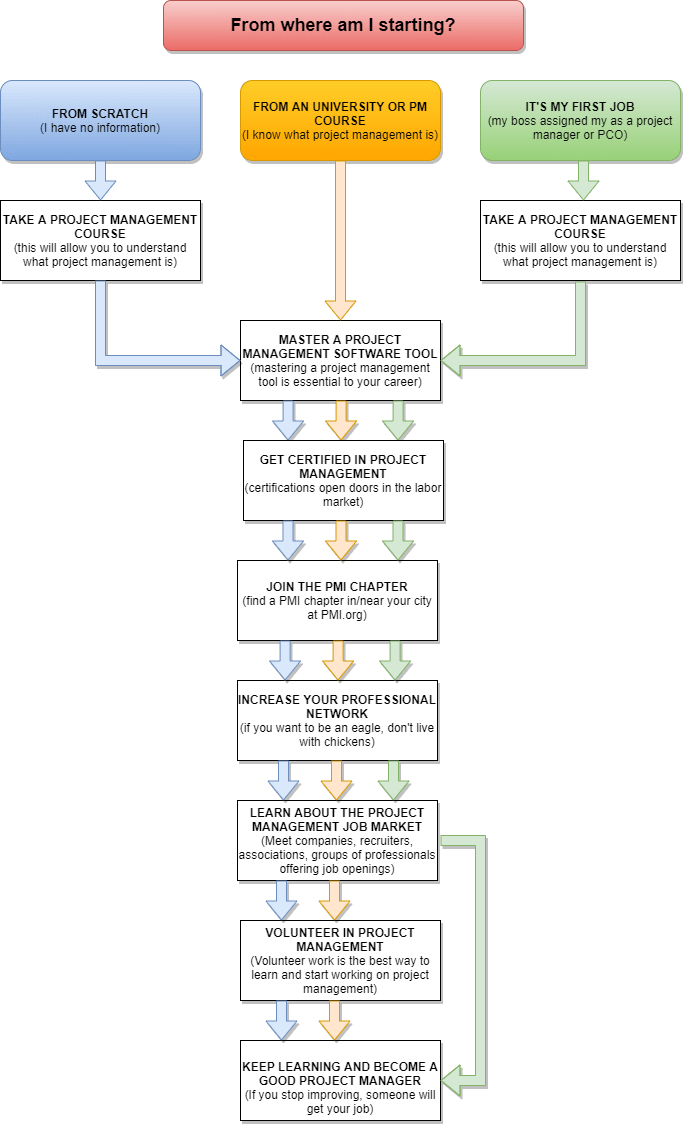 Would you like to learn more about starting a career in project management?
Download your FREE ebook "Getting your job in project management domain'.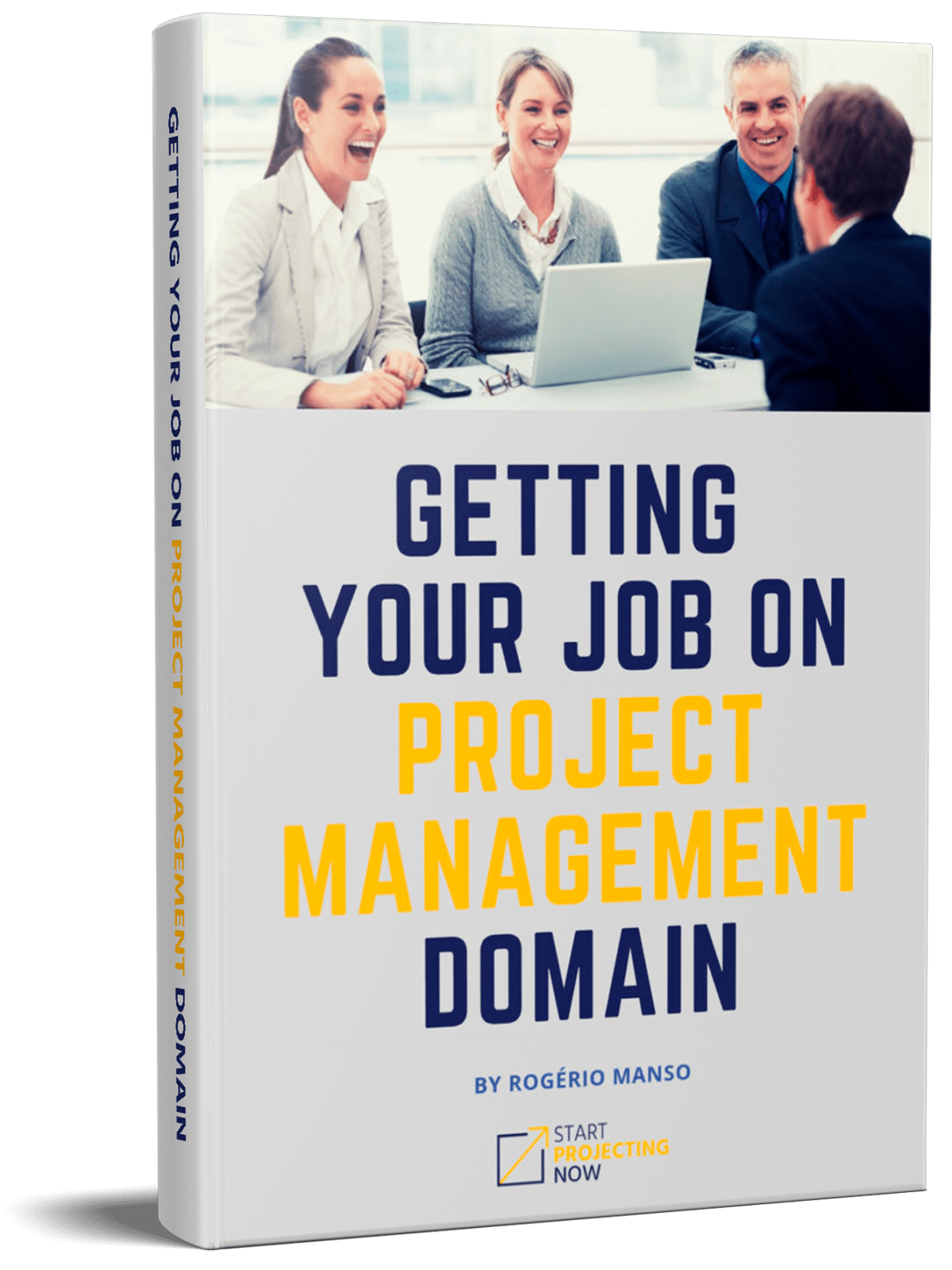 Download your free ebook 'Getting your job on Project Management domain'.