Last week I published an article talking about 03 ways to start a career in project management. If you haven't read it yet, take a look before continuing to read this article.
I am saying this because one of the situations presented is when you are assigned by your boss to manage a project without having previous experience or knowledge.
Now imagine the following situation:
One fine day, your boss comes to you and says that from that day on you will be the manager of a strategic project for the company.
But the news doesn't end there … he still puts a little pressure for the project to finish on time and within the stipulated budget (by whom ???)
You have never managed a project before and this is far from your professional training.
This reminded me of my parachuting course in the army.
One of the most difficult exercises was to make a jump in the middle of a forest without knowing where they were going to launch. It was a real 'jump in the dark'.
We only had some survival material and a compass to return to the base camp, which was our goal … and we had a set time to happen.
Do you notice any similarity between the two situations? The first situation is characteristic of the emergence of the Accidental Project Manager 
What is an accidental project manager?
Usually an accidental project manager has not asked to have this responsibility and that is why he is not very interested in following complicated methodologies or using complex project management tools.
The good news is that if your boss has entrusted you with this task, he probably believes you will be able to do it.
Having the support of top management is the first step towards the success of a project.
You are an accidental project manager …. and for that reason what you need is to know how to deliver this project in the best possible way according to your client's guidelines.
 
05 steps that will make you look like a professional project manager
A. Stay focused on your customer
You need to think now as a project manager. The main objective of a project manager is to deliver the project according to the existing specifications and working conditions.
A project manager seeks to deliver the greatest possible value to his client by keeping his team motivated and productive.
Often the customer does not have all the information about what needs to be delivered, so it is essential to create a relationship of trust and transparency between you and your customer. This will allow you to explore different scenarios for the development of the project and make adjustments to the requested requirements. Always try to prioritize the requirements that add more value to the customer. 
B. Identify your working conditions
Value delivery is directly linked to the conditions of the project. What I mean by working conditions includes the team's working environment, technical conditions, existing resources, communication, restrictions, risks and problems, etc.
Discuss with your client and sponsor what working conditions are available: material and human resources, time of completion, information about project requirements, technical support, etc.
Try to build a pleasant and productive work environment.
A very important tip: always keep an open and transparent communication channel with the entire team and stakeholders. 
C. Strengthen your project management knowledge

Managing projects requires a great deal of knowledge about methodologies, good practices and project management tools.
The first thing that will help you is to find someone with more experience to be your mentor. This person will be able to share experiences and valuable knowledge for their management.
Also seek to learn about project management. Read books, do training, participate in workshops or conferences … in short, seek the knowledge necessary to manage your projects.
Very important: surround yourself with project management professionals. If you want to become an eagle, don't live with chickens.  
D. Establish leadership and collaborative work with your team

A project manager is a leader and needs to apply that leadership to his team. The role of a project manager is not to tell the team what to do. Work collaboratively with all your team members to identify activities and deliverables on your project. 
E. Follow these simple steps to get started 

1. Clearly define what your project should deliver.
2. Identify your team members
3. Work together with the team to develop an initial plan with the main activities and deliverables
4. Identify the necessary resources (material, financial, technological, etc.) to carry out these activities
5. Develop a timeline representing the main deliverables
6. Communicate the progress of the project frequently to interested parties, especially your client and sponsor.
7. Control the progress of the project. Have regular meetings with your team (if possible daily) and as soon as you identify a change in your plan, make the necessary adjustments and communicate to all interested people.
8. Pay attention to the project's risks and contingencies. Be proactive.
9. Take care of frequent changes in the scope of the project. This can make it very difficult to complete the project.
10. Ask for help whenever needed. Don't be arrogant because you're in a management role. You should behave like a team server and always seek help when you need it.
Over time, you will become a professional project manager.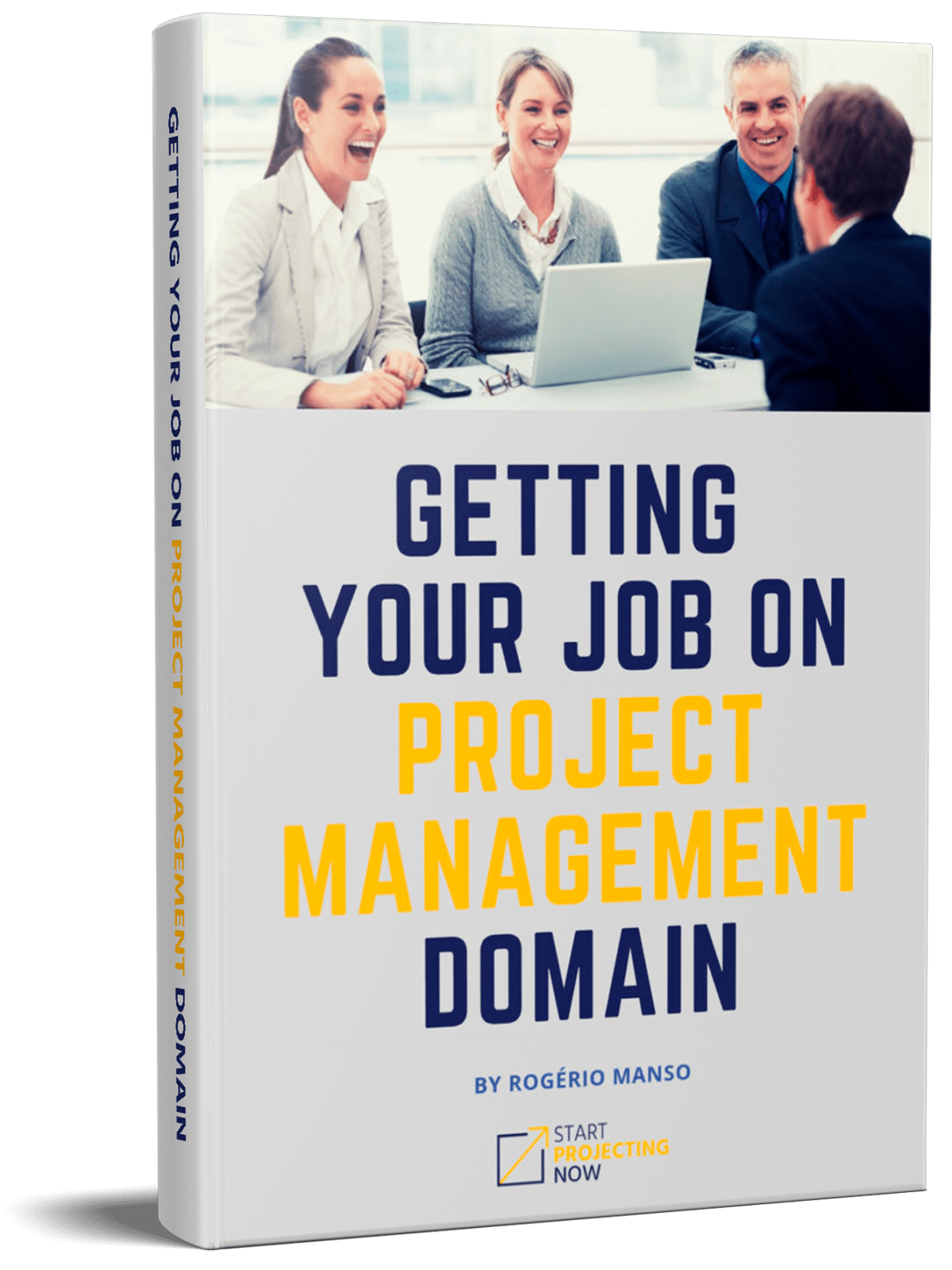 Download your free ebook 'Getting your job on Project Management domain'.