In my last post, I talked about what high performance teams are and what characterizes them. Now let's take a look on what you need to do to build a high-performance team.
In an agile environment, teamwork is at the heart of the process.
The great players of the team are motivated, disciplined, learners. They act as leaders. In short, they take responsibility for themselves, their teammates, and their goals.
If you are adopting scrum, the biggest challenge is to develop high performance teams.
You can identify a high-performance team when you see the following:
Talents that complement each other – diversity and collaboration

High degree of commitment to a common goal
Autonomy in actions and decisions
Ability in conflict resolution
Based on these characteristics, you and your team need to work on some factors that will catalyze the development of teamwork and elevate your team to the category of high-performance team.
How to Build a High-Performance Scrum Team
1. Top management support is the foundation of success
The first and probably the main point to be worked on is to obtain the support of your company's top management for the development of high-performance teams.
Senior managers must communicate clearly to everyone that the expectation of exceptional work is not only at the individual level, but at the team level and collaboration is expected between all teams. They should make it clear that no one has a particular process or workspace.
Senior management must ensure that teamwork is kept even when things go wrong. Generally, in times of crisis, there is a strong temptation to return to the old ways of working in silos instead of working as a team.
Senior management must give enough autonomy to their teams. This will give each person a sense of responsibility and ownership over the project's goal.
2. Motivation is the team's fuel
Most companies have reward systems based on individuals, not teams. Performance evaluations and promotions are analyzed from an individual rather than a collective perspective. Rewards and recognition should be done for the entire team, not for individuals. This value and promotes teamwork.
The company must promote rewards and bonuses in remuneration according to the results of the teams and the engagement in collaboration among its members.
Share the team's best accomplishments and successes with other teams in the organization, so that people feel encouraged to participate actively and encourage the culture of teamwork in the organization.
Avoid punishing the team or its members for mistakes made. Instead, promote training and constant improvement of the team. Making mistakes should be an opportunity to learn and not discourage.
3. Training and constant improvement
"To become a truly high-performance scrum team requires a concerted effort toward continuous learning and improvement."
Mike Cohen
What makes a person develop skills and achieve high performance is training. Let me say it in another way …. a team just turns from a mediocre team into a high-performance team after much, much training.
Do you have any idea how long Barcelona players spend training for a 90-minute game? … hours, days and even weeks.
During their training, team members learn what to do and what NOT to do, learn about alternative scenarios, different strategies, etc. They learn about the behavior and reaction of each teammate. But most importantly, they develop a collective intelligence.
But you must be asking me: But Rogerio, in a scrum team, we cannot keep 'training' in projects without presenting results.
You're right… But we can develop skills in several ways. In a scrum environment, the scrum master has a fundamental role in this process of training and developing the team.
It is the one who will guide the team in using the best strategies and practices of scrum. Retrospective sprint meetings should always look for positive points and especially points to improve in the next iterations.
4. Develop active communication
The best teams put real effort into over-communicating. That means having leadership team meetings and doing weekly status updates.
In a high-performance team, all members must have active communication. Active communication means that all members communicate frequently and effectively.
Here are some questions that could help you to know if your team are communicating actively
Does everyone in the team talks and listens more or less equally, with high level of positive energy?
Do team members connect directly with each other, not just with the team leader?
Do team members have side conversations (e.g. outside formal meetings)?
Are all team members able to read complex emotional states in communication through eye contact and body language?
Do you know why a high-performance team usually has a small number of members? to facilitate communication
How do we calculate how many communication channels are needed in a team? There is a simple formula: n (n-1) / 2, where n is the number of participants.
So, in a team of 3 people, we have 3 communication channels. In a team of special forces usually composed of 6 people, we have 15 channels of communication. Now imagine the Barcelona team with 11 players; there are 55 communication channels.
Can a team of 20 or 30 people become a high-performance team? I have no way of saying yes or no, but one thing is for sure … communication between team members is one of the biggest challenges to be faced.
Developing active communication promotes the sharing of ideas and knowledge in addition to developing trust between team members.
5. Develop reliability to gain productivity
No high-performance team is created simply by recruiting the best professionals. They need to trust each other. Reliability is not something that is acquired overnight … it takes time and efforts.
Teams that do not have a connectivity and an open communication behavior cannot generate ideas, make decisions, and move them into action fast enough to be a high performing team.
Research (Amy Lyman, 2003) show that to build trust we need to develop three qualities:
Credibility: keeping your actions consistent with your words
Respect: caring about other people's development
Fairness: treating others equitably
Let me give you an example. Have you noticed in the films where special forces teams appear that when one of the components is advancing, there is another behind it watching and protecting its rear? The person in front has full confidence that his rear is safe because he trusts his partner.
Another example is when an attacker on a football team observes a throw from the opposing team over their defense field. He does not need to run because he knows that he has colleagues responsible for carrying out defense activities.
These examples show how trust between team members makes it possible to advance tasks. Each one is aware of their responsibilities and confident that the other team members will also carry out their tasks properly.
I hope these posts motivated you to work with your team to become a high-performing team.
One last word: never give up!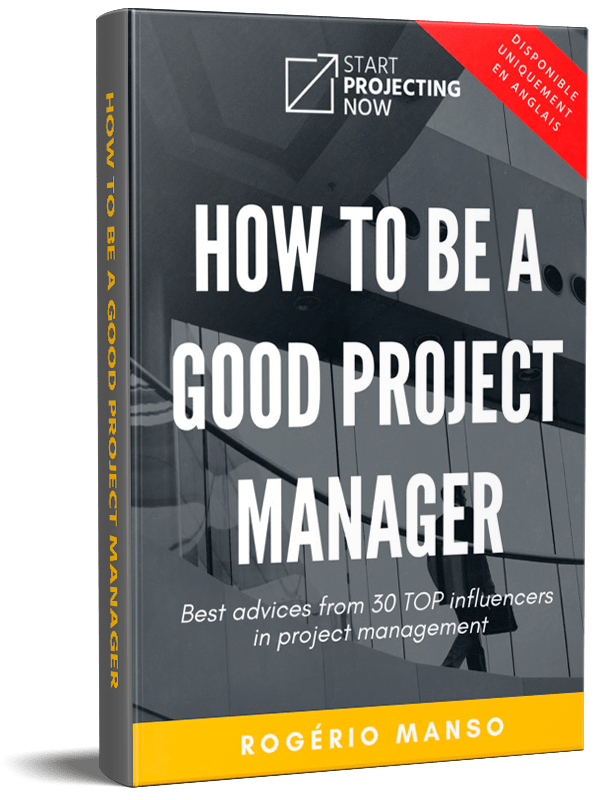 Download your FREE ebook 'HOW TO BE A GOOD PROJECT MANAGER'
Best advices from 30 TOP influencers in project management