Are you spending your nights awake because you have an incredible idea or a goal and you cannot stop thinking about it?
"Will my idea be accepted by my boss or my clients? How to put this idea in place? Will I be successful?" … there are many questions to be answered, right? In that case, I have good advice for you: Turn your ideas into a PROJECT and start managing it. In this article, you will learn how.
Exaggerated focus on your goals without good planning
Recently, I watched a video by my great friend Zarah Issany (she speaks in French) who said that if we stay awake all night or do not enjoy our weekends thinking about accomplishing something, then something is wrong.
I'm sure this already happened to you too: You had a great idea that you kept mulling over for several days wondering if it would be well accepted and feasible. For you, this idea is revolutionary and it would solve problems of many people, maybe you would even make a lot of money with it. You spent several sleepless nights, talking to other people and trying to get opinions and words of encouragement to carry out your great plan.
Your stress level goes up and your excitement leads you to action, but without a good planning.
You start performing some tasks you believe will get your idea out of your head. But the anxiety is greater and you want to see the results immediately.
In fact, you do not have a plan. Every time you perform an activity, you expect it to work out with positive results. What if it doesn't work out? Then your stress level beats all the records and your motivation goes down the drain.
Develop a good design plan and go back to sleep
The main reason you lose your sleep and your peace of mind when you have an idea in your head is because you do not have a clear vision of how to turn this idea into reality.
This is where project management comes in to help you.
Applying good project management practices will help you solve some problems, such as:
Controlling the activities necessary to transform your idea into reality

Developing a schedule of activities to visualize the timeline in the realization of your project.

Managing the risks of your project

Viewing the results as your deliverables are ready.
1. Control your activities
A good project plan contains all the activities necessary to transform an idea into reality. It does not only show what activities need to be done but also the resources (human and material) associated with each task.
The great benefit of developing this plan is that you know exactly what you need to do and that you do not need to stay awake because of this.
Another great advantage is that planning will give you all the information about the costs and resources needed to carry out these activities. You can plan ahead and make sure these resources are available at the right time.
Finally, knowing what their tasks and activities are, it is easy to control and monitor their execution. Controlling activities is a way of knowing if any corrective action needs to be done throughout your project.
2. Develop a Calendar
If you're anxious like me, project management will help you control this anxiety. Here I am going to give you a very important tip: Relax and keep working.
After identifying the activities of your project, you can develop a schedule for executing these activities. At the end of this process, you will have developed a timeline showing all the steps during the realization of your project. Again, just relax and keep working.
Now you no longer have to wonder when your dream will come true. You have a date set for it. Relax and keep working.
At some point, things may not go as planned and you have to make adjustments to correct the delivery dates. It is not a problem, and such adjustments should be expected. Just do the necessary changes and set a new delivery date. Relax and keep working.
3. Manage your risks
Let me tell you two things: First, the most important cause of your stress is the risk that your project might fail.  Second, if you do not want to take risks, you might as well do nothing in life.
Risks are part of our daily lives when we make a decision. And the changes that these decisions cause. Let's be honest: You do not like to fail or get frustrated with a project, do you? Nobody likes that.
I do not know anyone who has come up with a great idea that has been successful on their first attempt. Failure is part of the game …. But we have to learn from these failures.
Risk management makes the likelihood or impact of these failures lessened if they occur. In fact, I do not know if the word failure is the most appropriate … maybe it would be better if I said: unexpected learning experiences.
This can be on both a positive and a negative note. You may be surprised positively or negatively with these unexpected things.
Managing your risks means you are prepared to take action at a time when these unexpected things happen. With this peace of mind, you can now go back to sleep.
4. Track your deliveries
Now this is the best part of project management: seeing your ideas becoming reality.
A project can be divided into several stages where your ideas can be composed of distinct parts that are required to be accomplished to develop the final product. It is easier to see the progression of a project by having in mind the global vision of it and how each deliverable impacts the realization of the final product. In that way, it is easier to keep track of each different phase, even if it is still far from the end. After all, the best thing is to see your ideas taking shape and your project being constructed.
Each time we complete an activity or deliver a portion of the project, we go one step further in achieving our goal. In addition to transmitting tranquility, the tracking of deliveries shows us that we are in the right direction.
Imagine dreaming of your new home and seeing all the phases of the construction unfolding according to your plan … the foundations, the walls, the roof, the finish … finally your house is ready the way it was planned since the beginning.
To dream and to have goals is what keeps us feeling alive. But only a set of well-directed actions will turn them into reality. Put your efforts and energy into a planned project and watch your dreams come true.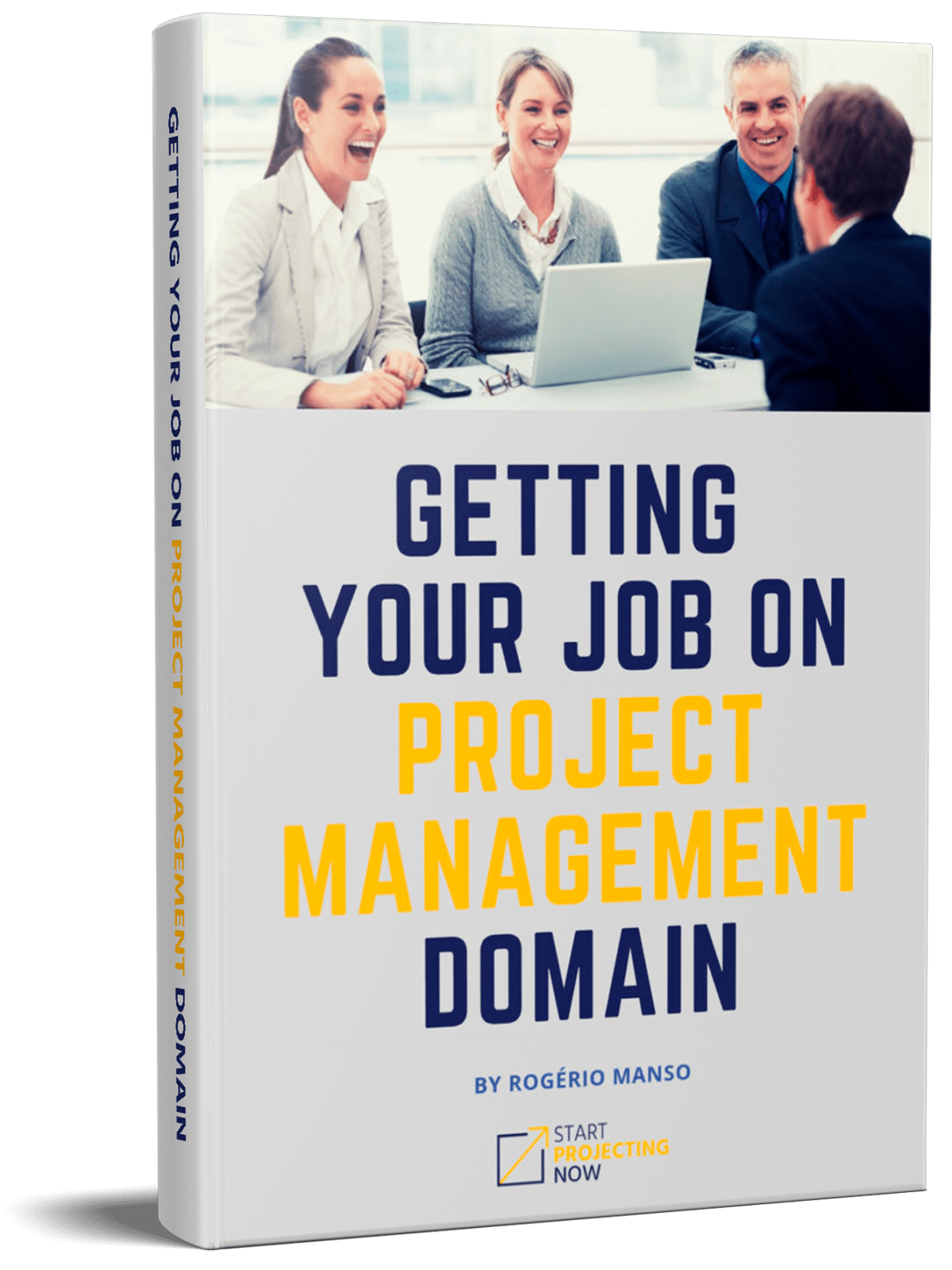 Download your free ebook 'Getting your job on Project Management domain'.