Should a project manager be more generalist or specialist?
What is the best strategy to improve a project management career: developing a niche skill set or a more comprehensive knowledge?
I will list some pros and cons about it in this article.
Introduction
I once witnessed a discussion among developers. They were saying that they did not like working with project managers because they did not have the technical knowledge to handle a highly complex project.
This discussion reminded me of another conversation with fellow project managers about being a specialist or generalist project manager. Should a project manager be more generalist or specialist?
I will list some pros and cons about it in this article.
The job requirements dilemma
It's very common to find companies recruiting project managers with the following description:
"PMP certified, good project management skills, excellent stakeholder management skills and strong communication."
At the end of the list requirements there is something like a "large experience on using ERP" or "past experience in working with accounting systems is mandatory".
Despite all of your "similar" experience on anything related to these requirements, it is not enough. They are looking for a project manager specialist.
This scenario is even more confusing if I say that it also happens for program managers. Should a program manager be specialist or generalist?
What makes a good project manager?
The PMbok defines the project manager as "change agents". They should use their experience and skills to inspire a sense of shared purpose within the project team.
Still, the PMI states that a project manager should be comfortable in dynamic environments.
One of the primary responsibilities of a project manager is to cultivate the personal skills necessary to build trust and communication among all those involved in the project.
Based on this, we can assume that the PMI definition suggests that a project manager who has experience in aeronautics projects might well manage engineering projects or a project manager with experience in technology projects could well manage health related projects.
In my ebook, How to become a good project manager, I interviewed more than 30 TOP influencers in project management. I asked their advice on what it takes to becomes a good project manager. There was no advice saying that you should be a specialist on a specific domain.
Project management skills
Project professionals who want to develop a promising and successful career need to develop a wide and profound skill set that is applicable to most projects. These skills traditionally include soft skills, technical skills, and skills associated with subject expertise.
It is crucial for good project managers to put effort in improving their soft skills like communication, leadership, critical thinking, problem solving, listening, etc.
Also, you need to know how to use tools that will help you manage your projects. More than that, you need to have a deep knowledge about project management fundamentals, like scope, cost, time, human resources and all other knowledge areas in project management.
Finally, you need to have a good understanding on customer's business to be familiar with project requirements. Understanding the customer's business context is fundamental to the generalist who has to lead in spite of his lack of authority.
Despite all of this, I still see discussions about what is the best strategy to improve a project management career: developing a niche skill set or a more comprehensive knowledge?
So, let`s take a look at the characteristics of a project manager specialist and a generalist.
A project manager specialist
Being a project manager specialist does not mean that you will not be successful in your career or make less money. It means that your focus will be different than the generalist. There's pros and cons about it. Here are some advantages of being a specialist:
Being an subject matter expert allows you to communicate with other technical stakeholders in their own language. You will not only be able to understand the project technical-related questions but also participate in the discussion to find solutions or resources

Experts can help with the heart of the matter. With the increasing complexity of projects and programs, specialists are better suited to the development of strategies and the choice of technical solutions. They have a deeper knowledge of the risks and problems in the adoption of each alternative and they are more qualified to avoid the solutions that do not respond to the expectations of the client's requirements
Specialists excel in more technical domains. Project professionals who have extensive experience in executing the same type of projects often have the opportunity to be promoted to more senior positions, especially in technical areas.
A project manager generalist
I see a project manager like an airplane pilot or a coach of a soccer team (if you are wondering if a soccer game or an air trip is a project…yes, they are). All of these professionals have a very good knowledge about the technicalities of their job, but they are not specialists.
The main function of these two professionals is to ensure that their team will adequately fulfill its responsibilities in order to achieve their objective.
Today, project management became a career. You can find several trainings, masters and even PhD courses in this field. Many certifications allow professionals to specialize in methods and tools for effective project management. So why not become a professional project manager?
Being a generalist also has its pros and cons. Here are some advantages:
A generalist project manager puts more emphasis on project management than on the technical aspects of the project. Sometimes generalists have more general project management skills than specialists. They consider qualification and management expertise to be more important than technical knowledge.
They have a broader vision of horizontal impact. The full project overview provides a more complete understanding of the impact of the project on other services or organizational processes. The more specialized the project manager is, the more they tend to overlook other areas that will be affected by the project changes.
Generalists find a greater number of job opportunities. If you are not flexible to manage another type of project, you will never develop other skills. By always doing the same thing, we become experts but we lose the ability to adapt and learn. If you are looking for a promotion it`s better to develop new skills and knowledge in addition to experience.
Generalist
Focus on relationships
Knows who to ask to get something done
Brings the staff to collectively find the answer
Adds value by enabling things to happen
Ability to see the big picture
Relies on "executive presence" to project confidence
Believes their familiarity with project management processes helps foster collaboration among stakeholders and earn results
Have project management down pattern
Can work across silos
Generalists have plenty of opportunities
Specialist
Focus on facts
Knows what to do
Tells the staff the answer
Add value doing the work
Master the details
Rely on having all the facts and answers
Specialists with the industry-specific expertise needed to address a project's nuances for prompt, efficient delivery
Specialists develop in-demand skill sets
Experts can help with the details
Specialists can stand out in a narrower playing field
Conclusion
As I said, there are pros and cons if you choose a generalist or specialist approach. It's up to you to decide which fits best with your personality and management style.
But, let me share my experience of 20-year career in project management. Companies seek specialist project managers when the maturity level in project management is very low or null.
Usually these companies do not have defined or adequate processes for project management and people do not know how to work in a project-oriented structure.
The matrix structure is based on well-defined business silos and horizontal intercommunication is quite difficult. Specialist project managers play a role that should be done by solution architects or SMEs.
I am not saying that if you are a high technical expert in something you cannot be a good project manager. However, project management is about people and changes, not about functionalities or requirements.
I chose to be a generalist professional project manager…. And what about you? What type of project manager you are?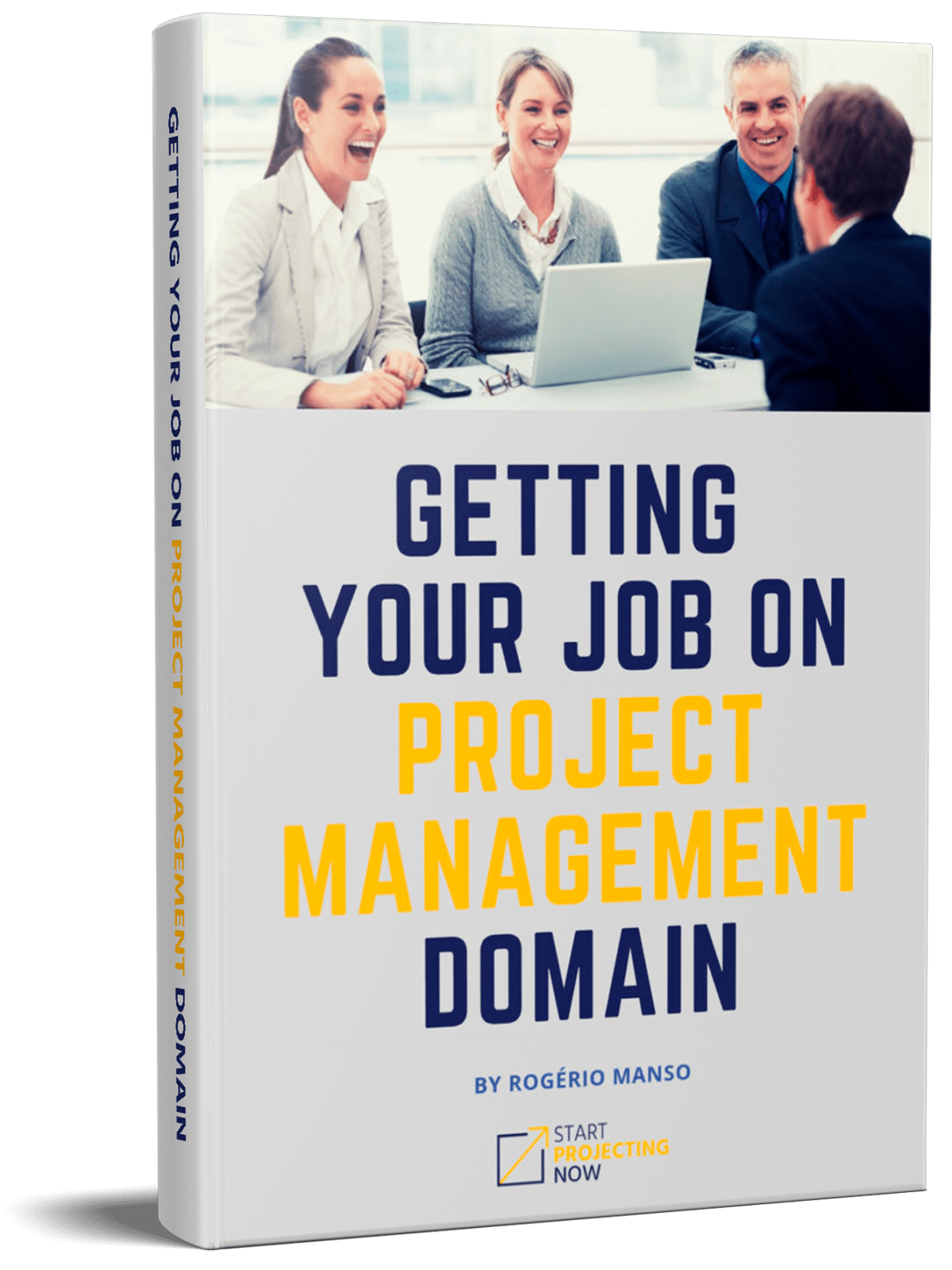 Download your free ebook 'Getting your job on Project Management domain'.